Want to increase your brand awareness? RunGuides site takeovers allow you to own 100% of the banner space in one or more cities for a set period of time. Stay in front of our users on every page of our website!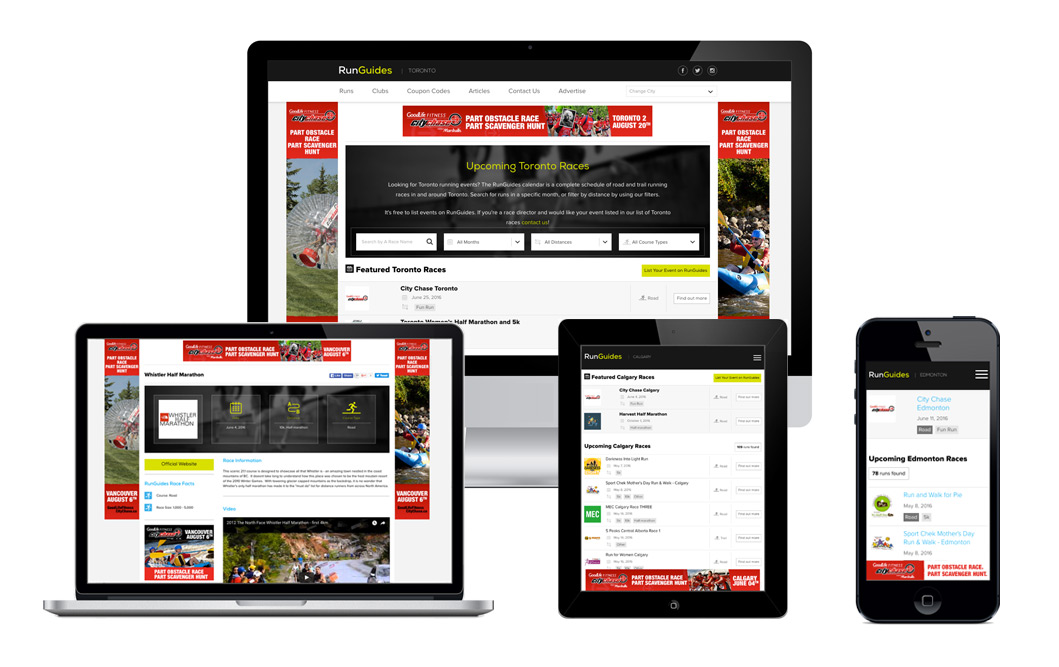 The program is simple. Users come to RunGuides looking for runs, we display your banners on every page of our site. We help you split test your creative so that our users interact with your content more often.
So I get all of the banners?
Yes. With a takeover you have 100% of the banner space on our site. All your banners, all the time.
What results should I expect?
The number of impressions, clicks, and conversions delivered over your campaign is going to be dependant on the region you target, and heavily dependant on your creative, best to chat with us to get a clear answer on this one.
We keep a log of the highest converting creative and are always happy to pass on our feedback to you on how to creative effective banners for our site.
How much does a takeover cost?
Takeovers in a single city book from $500 – $2,000/month. Rate vary depending on the cities that you are activating your takeover in, and the length of your campaign.
If you are interested in running a RunGuides site takeover contact us and we can put together a quote for you!
Can you create the banners for me?
Yes. We can have our design team create banners for you!
Click on any of the images below to see where your banners will display on various devices.